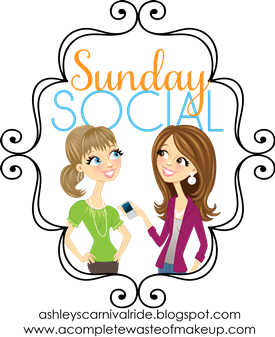 This Weeks Questions:

1. Biggest middle school fashion mistake: My super fluffy hair with curled under bangs!!


2. Who were your best friends in high school? Pics? Stephanie Whitfield, Melissa Bounds, Bonita Couch. No pics, but they are all 3 on Facebook, lol
.

3. What was a typical weekend like for you in high school? Honestly, I partied WAY too much. There was a lot of drinking, sneaking to New Orleans to go to raves, being dishonest about who I was spending the night or weekend with so I could get away with all my rebellious teen activities.


4. Did you have any boyfriends/girlfriends? Tell us about that. I had several. My first one was Justin Caicedo, then a couple of serious ones, Sean Copeland, Luke Greenlee & Joseph King. I spent my entire high school career crushing on a guy I was never more than friends with, Aaron Nations. I am currently friends with ALL of the guys I listed on Facebook, haha!


5. Did you have any secret codes with your friends? Spill your secrets! Not really secret, per se. We spoke in pig latin of course, had notebooks we shared between a few of us & of course, like most groups do, we had certain words that only we knew & certain things we wore that were significant only to those in our group.


6. If you could relive one day/moment/experience from middle school or high school, what would it be? If I could relive it in order to change it? Probably the night of my choir dance during our 2nd trip to New York City. I argued with my choir director after getting in trouble for dancing too close to my (future) boyfriend Joseph King. That led to me getting removed from choir & suspended from being allowed to rejoin during my senior year. It broke my heart. Choir & art were my passions & that took away one of the reasons I even bothered going to school at that point.