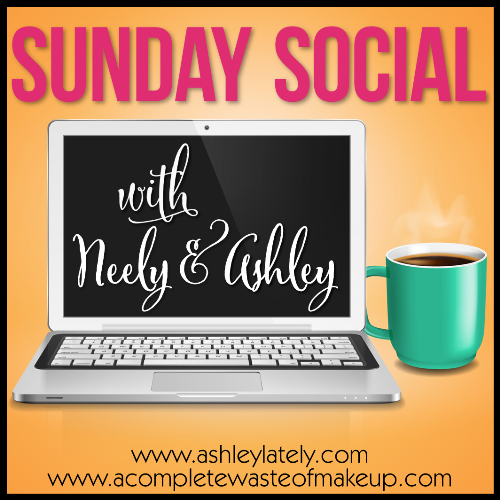 CLICK THE BADGE ABOVE TO VISIT THE LINK UP!!


This Weeks Questions:

1. Gum or mints?:
Mints for sure, because I have always had really sensitive teeth & gums!

2. Tea or Coffee?:
Tea, without a doubt!You wouldn't believe the amount & variety of tea I currently own.

3. Fruits or Veggies?:
Oh, please don't make me choose, LOL! I love them both so much. But, if I really HAVE to choose, I'd go with fruits, due to my insane love of all berries.

4. TV or Movies?:
Movies by far. I watch very few TV shows.

5. Candles or Diffusers?:
I like the real deal. I was even part of a small homemade candle company for serveral years & I really enjoyed that.


Next Weeks Questions: Random
1. One show you would love to see on Netflix that isn't there
2. One song you wish they would play more on the radio?
3. Your favorite song to sing loudly to in the car?
4. What movie/TV show do you quote the most?
5. One silly thing you do daily?

Come link up with us & make some new friends!
Sunday Social is a great way to find new blogs!
Encourage your friends to come get Social too!!