But we all, with unveiled face, beholding as in a mirror the glory of the Lord, are being transformed into the same image from glory to glory, just as by the Spirit of the Lord.
--2 Corinthians 3:18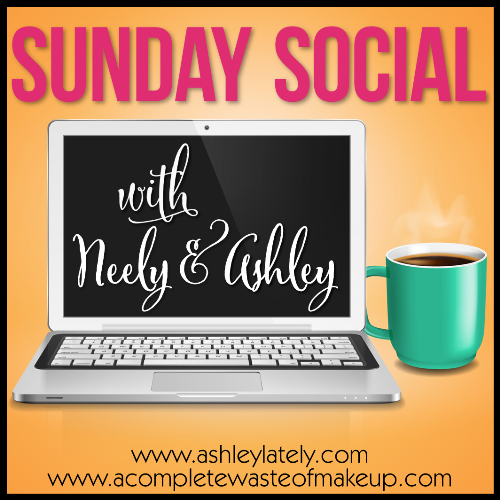 CLICK THE BADGE ABOVE TO VISIT THE LINK UP!!


This Weeks Questions
:
1.
Favorite month and why
?:
Probably November. It's just such a great temperature around that time of year. The Fall colors are so vibrant and beautiful. The smells of things like the state fair, pumpkins and spiced anything. I love Thanksgiving. Plus, Rhiannon was born on November 24th.
2.
Favorite holiday and why
?:
Thanksgiving!! Because THE FOOD, duh! What's love to love? Of course, family time is awesome, as well. And then, there's the football. Like I said, what's not to love, LOL?!
3.
Are you getting the new iPhone or are you more of an Android person
?:
I love my iPhone 5C (I have the Lime Green one), so unless they make the 6 in a color version, I'll be sticking with mine for now!
4.
Most thoughtful gift you have ever received from someone
?:
My white cat, Snowball, that I got when I was 6 years old. I had her for 16 wonderful years and she was the best gift I've ever gotten by far.
5.
Something you can't wait to splurge on
?:
The amazing
Zocalo Embroidered Quilt
set from Anthropologie!!
Next Weeks FINAL Questions
:
1. How did you come up with your blog name?
2. What is your favorite thing about blogging?
3. What is one thing you have discovered because of blogging and now cant live without?
4. Facebook or Twitter? and why?
5. If one celeb read your blog who would you want it to be?
6. What is something you want people to know about your blog?
Come link up with us & make some new friends!
Sunday Social is a great way to find new blogs!
Encourage your friends to come get Social too!!