Therefore, having been justified by faith, we have peace with God through our Lord Jesus Christ, through whom also we have access by faith into this grace in which we stand, and rejoice in hope of the glory of God.
--Romans 5:1–2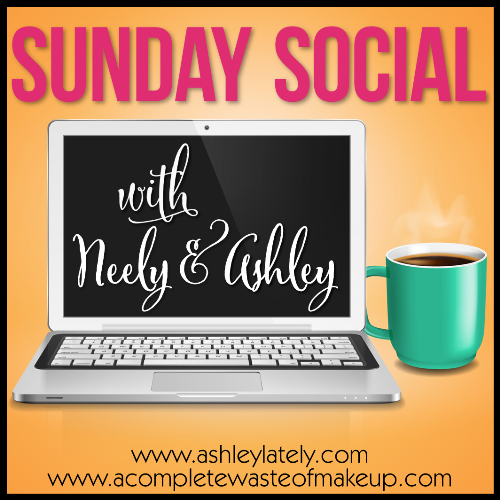 CLICK THE BADGE ABOVE TO VISIT THE LINK UP!!


This Weeks Questions
:
1.
What is your favorite part of Fall
?:
UMM......EVERYTHING!!!! The smells, the sights, the cooler air, the colorful changing leaves, the leaves falling, the state fair coming to town! I love Halloween, Thanksgiving and my sweet nieces birthday!! Fall in the country in Mississippi is UH-MAZ-ING!! Football!! ANYTHING PUMPKIN, SQUASH, or ZUCCHINI! And pretty much any soup, stew or chili! HOODIES!!!
2.
Do you have anything special planned for Fall
?:
Well, sadly the first thing we will do is have a special family day on October 1st to honor the memory of my sister Leslie, who was killed by a drunk driver in 2012. We will visit the cemetery, put out some pretty Fall flowers, then have a quiet family dinner. Of course, I have a split family, so I will have to decide if I will do Thanksgiving with my Momma or my Daddy, then decide from there about Christmas. For Halloween, I might spend it with my niece or I might just stay home with my youngest sister. And of course, I'll be partying with my niece as she turns 9 (OMG Y'ALL!!!) in November!
3.
What is Fall like in your area
?:
Lots of changing leaves, state & county fairs & festivals galore, slightly cooler (think: light sweater & cardigan) weather, cotton, corn & pumpkins as far as the eye can see, scare crows, hay rides; gotta love the country life!!
4.
What is your favorite Football team to cheer for(college or professional)
?:
College: Mississippi State HAIL STATE!!
NFL: New Orleans Saints WHO DAT?!
5.
Do you decorate for Fall
?
Show us pics
!!!:
& this is my little bit of desk/office decor:
Next Weeks Questions
:
1. What is your favorite magazine to read?
2. What is the best thing you've seen online lately?
3. Who is your favorite celebrity to follow on Instagram or Twitter?
4. Is there one article of clothing no matter what the season you can't help but love?
5. Do you prefer email or snail mail?
Come link up with us & make some new friends!
Sunday Social is a great way to find new blogs!
Encourage your friends to come get Social too!!