The faithful love of the Lord never ends! His mercies never cease. Great is His faithfulness.
--Lamentations 3:22–23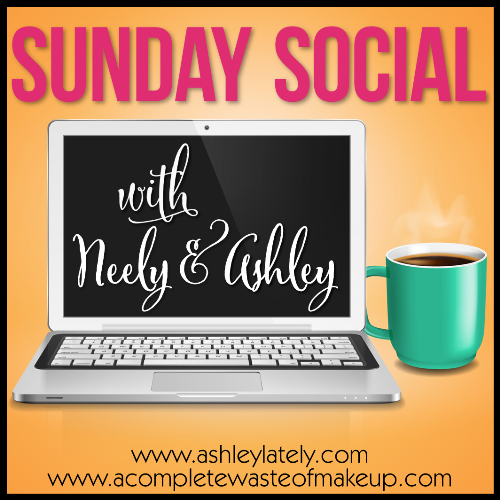 CLICK THE BADGE ABOVE TO VISIT THE LINK UP!!


This Weeks Questions:

1. 5 Things you want us to know about you?:
- I've been on dialysis since January of 2013.
- I'm a born-again Christian & I put God above all else.
- I had a daughter in 2005; she had a neural tube defect & did not survive.
- I'm single & moved back home with my dad in March of 2013.
- I've been playing World of Warcraft for 9 years, with no plans to quit.

2. 5 Favorite things about blogging?:
- Meeting & connecting with new people.
- Having a place to express my ideas & thoughts.
- Developing my skills as a writer & designer.
- Reaching out to others & teaching about things I know.
- Just having a place to truly be myself.

3. 5 Things you are doing before the year is over?:
- Moving into our new house before the end of September!
- Visiting Tennessee.
- Attending Blizz Con in November.
- Playing the new World of Warcraft expansion, Warlords of Draenor, in November.
- Visiting the Mississippi/Alabama/Florida Gulf Coast areas.

4. 5 Favorite Fall Fashion Staples?:
- UGG Boots
- Leggings
- Thermal Tops
- Cashmere Sweaters
- Blazers

5. 5 Favorite beauty products?:
- Clinique Dramatically Different Moisturizer
- Physicians Formula Organic Wear FakeOut™ Mascara in Ultra Black
- M•A•C Lipstick in Candy Yum•Yum (neon pink)
- Physicians Formula Mineral Wear Talc-Free Illuminating Veil™ in Nude Glow
- POP Beauty Bright Up Your Life Eye Shadow Trio in Smokin' Hot


Next Weeks Questions:
1. Favorite Scent
2. Favorite Food
3. Favorite Sound
4. Favorite Picture currently on your phone
5. Best memory of the year so far

Come link up with us & make some new friends!
Sunday Social is a great way to find new blogs!
Encourage your friends to come get Social too!!