Though you have not seen him, you love him. Though you do not now see him, you believe in him and rejoice with joy that is inexpressible and filled with glory, obtaining the outcome of your faith, the salvation of your souls.
--1 Peter 1:8-9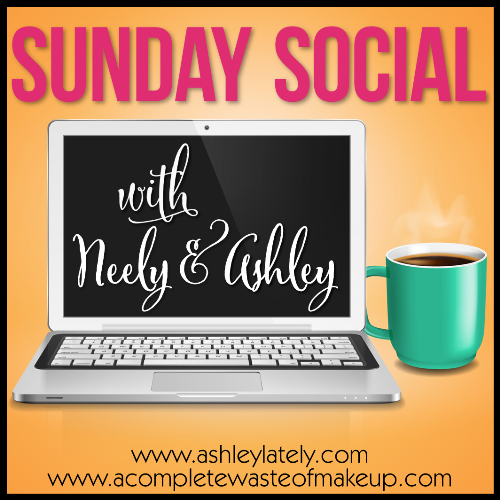 CLICK THE BADGE ABOVE TO VISIT THE LINK UP!!


This Weeks Questions
:
1.
Favorite Scent
?:
Any kind of apple! Everything: cinnamon, candied, caramel, sour, fresh picked, granny smith, red, gala....LOL, the list is endless!
2.
Favorite Food
?:
This one is a very close tie. Either yellow rice or macaroni & cheese!
3.
Favorite Sound
?:
A cat purring is the most beautiful sound on Earth.
4.
Favorite Picture currently on your phone
?:
5.
Best memory of the year so far
?:
Spending Labor Day weekend with my sweet & sassy 8 year old niece, Rhiannon! We had an absolute blast!!
Next Weeks Questions
:
1. What is your favorite part of Fall?
2. Do you have anything special planned for Fall?
3. What is Fall like in your area?
4. What is your favorite Football team to cheer for(college or professional)?
5. Do you decorate for Fall? Show us pics!!!
Come link up with us & make some new friends!
Sunday Social is a great way to find new blogs!
Encourage your friends to come get Social too!!