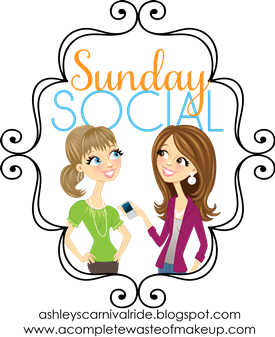 This Weeks Questions:

1. What is your shopping weakness?:
Vera Bradley, Vans, UGGs, Marc Jacobs, M.A.C.

2. What is your food weakness?:
Fried Chicken, Mashed Potatoes & Gravy with Biscuits

3. What is your go to movie to watch when nothing is on?
Zombieland, Napoleon Dynamite or any Madea movie

4. What is your go to breakfast food?
Sausage Biscuits, Fried Egg Sandwich or Blueberry Toaster Strudels

5. Do you drink coffee? If so, how do you take it?
Occasionally. I like mine Cafe au Lait with Cinnamon.

Next Weeks Questions: When I Was Young
1. Did you sleepwalk as a child?
2. Did you ever try to run away or sneak out of your house?
3. Did you have any imaginary friends?
4. Did you ever go toilet papering?
5. Did you ever sneak tv shows you weren't allowed to watch?