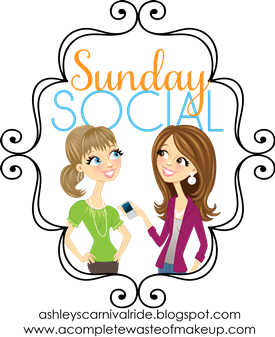 This Weeks Questions:

1. What is your favorite social media outlet?:
Definitely Pinterest! It has opened up a whole new world of blogging, fashion, cooking & DiY projects to me!!

2. Do you subscribe to any daily news reads?:
No, but I subscribe to daily posts from Joseph Prince, my favorite pastor. I also subscribe to quite a few blogs.

3. Favorite magazine(s) to have by the pool?:
Lucky, Cosmo, O, Real Simple & Grit.

4. Favorite summertime song(s)?:






5. Best Summer concert you've been to?:
Several, but my absolute #1 was Papa Roach in 2007. Some others: Bullet for my Valentine, Killswitch Engage, Marilyn Manson, Red Jumpsuit Apparatus & Snoop Dogg

Next Weeks Questions: Taking it back to Week One & our get to know you questions!
1. How did you come up with your blog name?
2. What is your favorite thing about blogging?
3. What is one thing you have discovered because of blogging & now can't live without?
4. Facebook or Twitter? Why?
5. If one celeb read your blog who would you want it to be?
6. What is something you want people to know about your blog?